Ball-Gown Sweetheart Floor-Length Tulle Quinceanera Dress With Ruffle Beading Appliques Lace Sequins
#4666
Product Reviews
Write a review
nchevy50
2020-02-13 13:52:14
We ordered this gown for my daughter's Prom & had it custom made to fit her. The fit & color were perfect & she was called a princess by my nieces which made my daughter feel so special.
Thank you for an amazing dress, we WILL be ordering again this year!
yvonnedilauro
2019-10-15 20:26:50
Dieses wunderschöne Kleid habe ich mir bei jjshouse ausgesucht. Ich wollte mich einmal wie eine Prinzessin fühlen

Eliška Doležalová
2019-09-12 21:40:46
I am very satisfied with dress.
yvonnedilauro
2019-03-25 22:54:32
Dieses wunderschöne Kleid habe ich mir bei @jjshouseofficial ausgesucht. Ich wollte mich einmal wie eine Prinzessin fühlen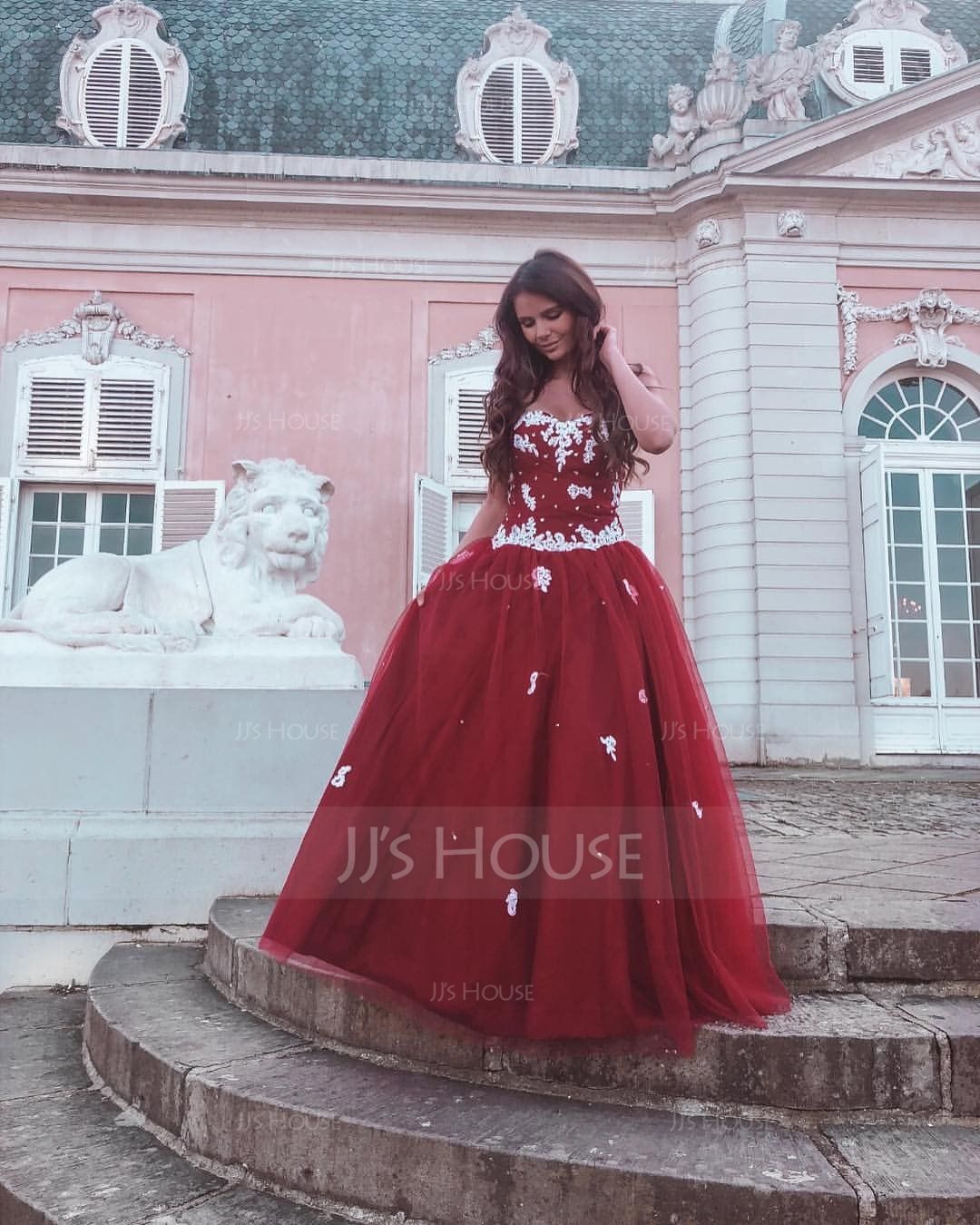 this.is.the.blonde.sam17
2018-04-16 16:27:29
The dress came in today and it is better than the pictures. I absolutely love how it looks and can't wait to wear it for my prom!
Anne Hartson
2017-05-02 03:53:51
The dress is beautiful!!. Had it custom made and it fits perfectly!! Exactly as picture, and the timely manner I received it in was amazing. Will definitely recommend and order from JJ's again.
julieannn
2016-10-13 15:27:20
I bought this dress in black. It is the most gorgeous breath taking dress ever. It was made to measure and it fits perfectly. I cannot believe how beautiful it is. The colour black is a good saturated black and stands out against the sparkle. I also bought a corset from JJ's to help defy gravity and it works a treat. I am a 16W. Truly you must buy this dress. It is also beautifully made and the placement of the sparkle is perfect. Love it!
cthrasher79
2016-02-10 00:49:28
The dress is beautiful, my family was so excited to see me being escorted by my brother wearing that lovely gown for the Saint Paul Winter Carnival Senior Royalty Coronation. Thank-you sooo much for the beautiful workmanship on the gown.
kathrin
2014-12-11 18:07:35
Wow ,wow, wow! After only 7 days the dress arrived. I have to say at first I was concerned about an online order. But you exceeded all my expectations. The dress looks awesome!!! It fits perfectly, like we ordered custom made.
My daughter will be beautiful at her Graduation! Thank you very much and for sure I 'll order my Vow Renewal dress from you....looking forward to this!!! Will also absolute recommend you! Thanks again and keep up your good work!

emilyhine
2014-06-19 09:27:24
This dress is absolutely stunning!! I bought it on the 7th and it got to me on the 18th!! the beading and ruffled material at the top is absolutely perfect!!! and going to be my prom dress! I'm usually quite fussy when it comes to dresses and was worried about ordering online, but the quality of it is brilliant! Thank you ever so much!!